This first-hand, long-form account of surviving a non-fatal shooting conveys the physical, psychological and emotional damage just one bullet can cause in a way that's often missed by news stories about gun violence "survivors" in critical condition.
On New Year's Eve of 2019, Tashawn Strother dropped off her son Walter Willis to get a haircut. She drove home and had been inside for about 20 minutes, when she got a text alert from her then-employer – Temple University Hospital – that someone had been shot and was on their way to the emergency room.  
Soon after, the hospital called: the person who'd been shot was Walter.
They say your life can change in an instant. This is the story of that moment for Tashawn, Walter and their family.
Stronger Every Day: Healing After Gun Violence was produced by Tashawn Strother, Emily Previti and Stephanie Marudas of Kouvenda Media and mixed by Brad Linder through the Philadelphia Center for Gun Violence Reporting's Credible Messenger initiative, with additional support from the Stoneleigh Foundation. The Credible Messenger Reporting Project is made possible by support from the Independence Public Media Foundation.
Podcast badge artwork created by Alyssa Rosendary and Andee Mazzocco. 
Photography by Dan Colavito.  
This audio documentary is part of The Toll: The Roots and Costs of Gun Violence in Philadelphia, a solutions-focused series from the collaborative reporting project Broke in Philly. Find other stories here and follow on Twitter at @BrokeInPhilly.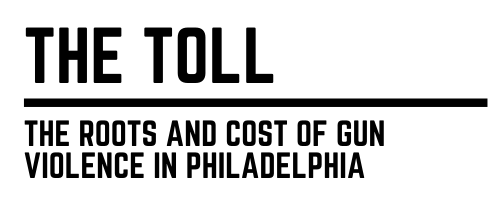 Latest from Kouvenda Media
"Kouvenda" is Greek for talk, chat, or conversation. Join us on Instagram and X.