Our story starts in 2011 when Stephanie and Emily first crossed paths.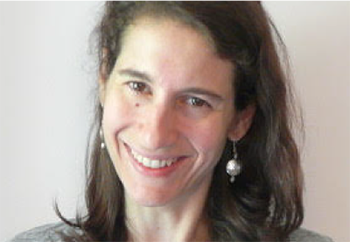 Stephanie is Kouvenda Media's founder, executive producer and co-creator of Obscured.
Before launching Kouvenda Media, Stephanie previously worked as a reporter at WYPR in Baltimore and at WHYY in Philadelphia. At WHYY, she covered issues including education, health care and immigration. She was also a reporter for the station's It's Our City project, a special online civic engagement project, and spent two years reporting for The Impact of War series, a joint NPR/member station project about soldiers and families affected by American combat in Iraq and Afghanistan.
Stephanie eventually transitioned from reporting to becoming a producer at WHYY. She worked on Voices in the Family, a weekly show focused on psychology, personality and interpersonal relationships; and then Newsworks Tonight, WHYY's evening news program. On Newsworks Tonight, Stephanie produced daily shows and several long-form specials, including an award-winning news documentary about Atlantic City.
In 2016, Stephanie joined the Keystone Crossroads public media initiative to help create and executive produce Grapple. The podcast won the Public Media Journalist Association's First Place Award in Division A. 
Stephanie graduated from Barnard College, Columbia University. She got her start in radio as a volunteer host and reporter for a community affairs show about the Greek diaspora for Hellenic Public Radio-COSMOS FM. Apart from public radio, Stephanie has conducted several oral history projects. She was selected as a Summer Institute fellow at the Columbia University Center for Oral History Research at INCITE, with a focus on Narrating Population Health: Oral History, Disparity, and Social Change.
Stephanie and Emily first worked together on Grapple. They produced a series exploring deeply rooted racial tensions in the Central Pennsylvania community of York, including a fatal riot during the 1960s, which resurfaced around the time of the 2016 election. Listen in to Part 1 and Part 2.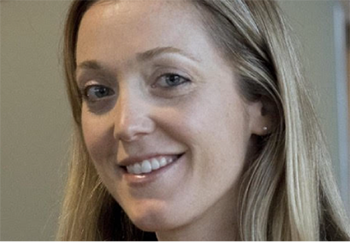 Emily is Kouvenda Media's data journalist and producer, executive editor and co-creator of Obscured.
She covered voting rights and election administration for NPR affiliate WITF, PA Post and The GroundTruth Project during 2019-2021. Emily was the senior reporter for statewide public media collaboration Keystone Crossroads, leading an award-winning data-driven project on Pennsylvania's public defender system and reporting overlooked enterprise stories of statewide relevance about government dysfunction, refugee resettlement, municipal finance, criminal justice/re-entry, poverty, housing, environmental justice and other challenges facing communities across the state.
Before that, she covered Harrisburg's debt crisis for PennLive/The Patriot-News (Harrisburg, Pa.), reported for the Northwest Herald (Lake/McHenry counties, Ill.), and was a watchdog reporter for The Press of Atlantic City, where she twice won the NJ Press Association's First Amendment award for stories about state and local government corruption.
Her work has also been recognized by PMJA, PAPME, RTDNA's Edward R. Murrow Awards and the Illinois Press Association.
Emily is a graduate of the University of Pennsylvania and started out in journalism working for WXPN's Morning Show and Kids Corner programs.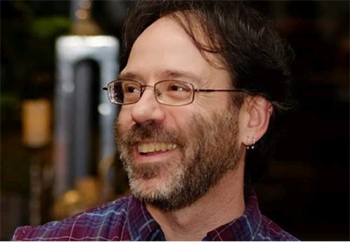 Brad is an award-winning journalist and audio producer who serves as audio editor, mixing specialist, and technology consultant for Kouvenda Media and other clients.
He is also founder and editor of the mobile technology website Liliputing, co-host and co-producer of the Loving Project podcast, and a member of the Association of Independents in Radio.
With more than two decades of experience in radio and podcasting, Brad has worked as a station-based reporter and news anchor at NPR member station WHYY and as a freelancer for NPR, Marketplace, The World, Latino USA, Justice Talking, and other national radio programs.
His podcast editing and mixing clients include Kouvenda Media, First Person Arts, Central College, and My American Meltingpot.
Brad has a bachelor's degree in communication from DePaul University and a Master of Arts from the Annenberg School of Communication at the University of Pennsylvania.